Publisher lets you push and pull content between Umbraco installations.
uSync.Publisher combines several uSync tools to offer you and your editors a seamless publishing experience. You can publish to multiple locations, choosing to include or exclude media, child items, or even pages that are linked to the pages you want to publish.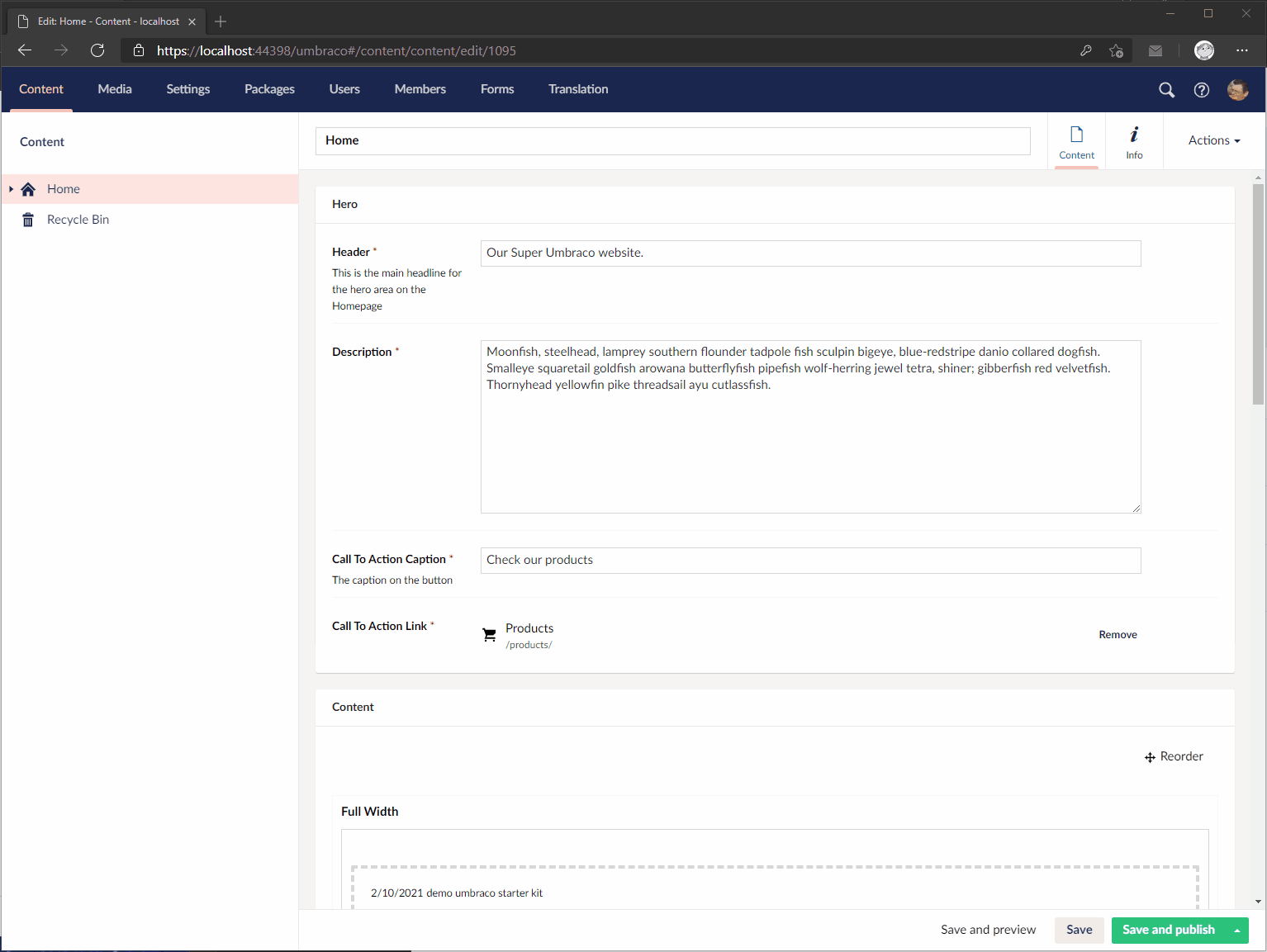 ---
Keep all of your content in sync between servers, review changes and publish all from one easy to use interface.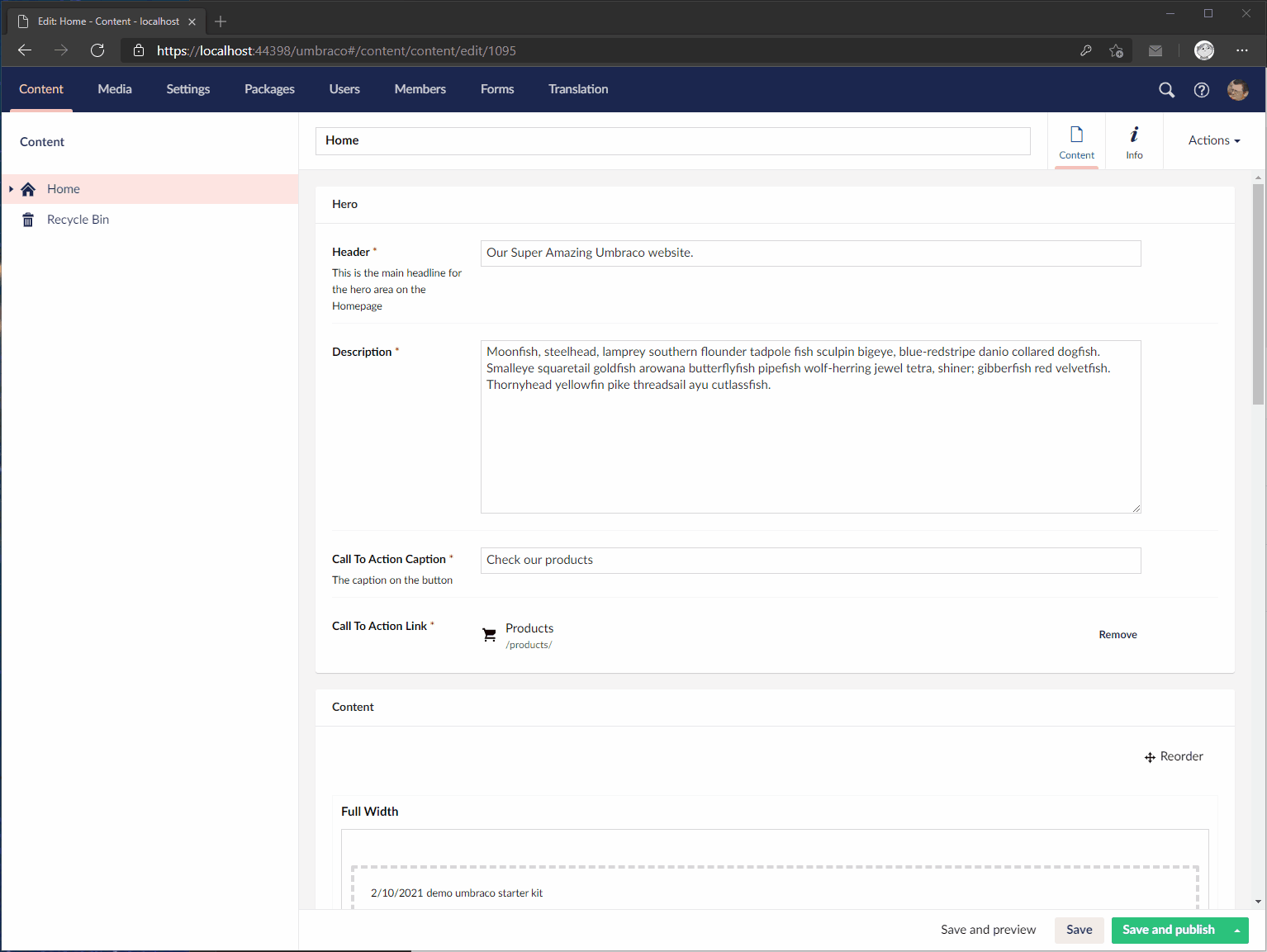 ---
Keep all of your Umbraco site settings in sync, push changes to document types, macros, views and even system files, all from within Umbraco.
---
Keep all of your media in sync. You can even pull your media down from other servers - supports Azure and AWS Media storage.
---
uSync.Publisher comes with a comprehensive set of configuration options. You can hide all the complexity from your editors whilst having full control over what and how content, media and settings are synced between sites.
---
There is no real limit as to how many sites you can connect together with uSync publisher.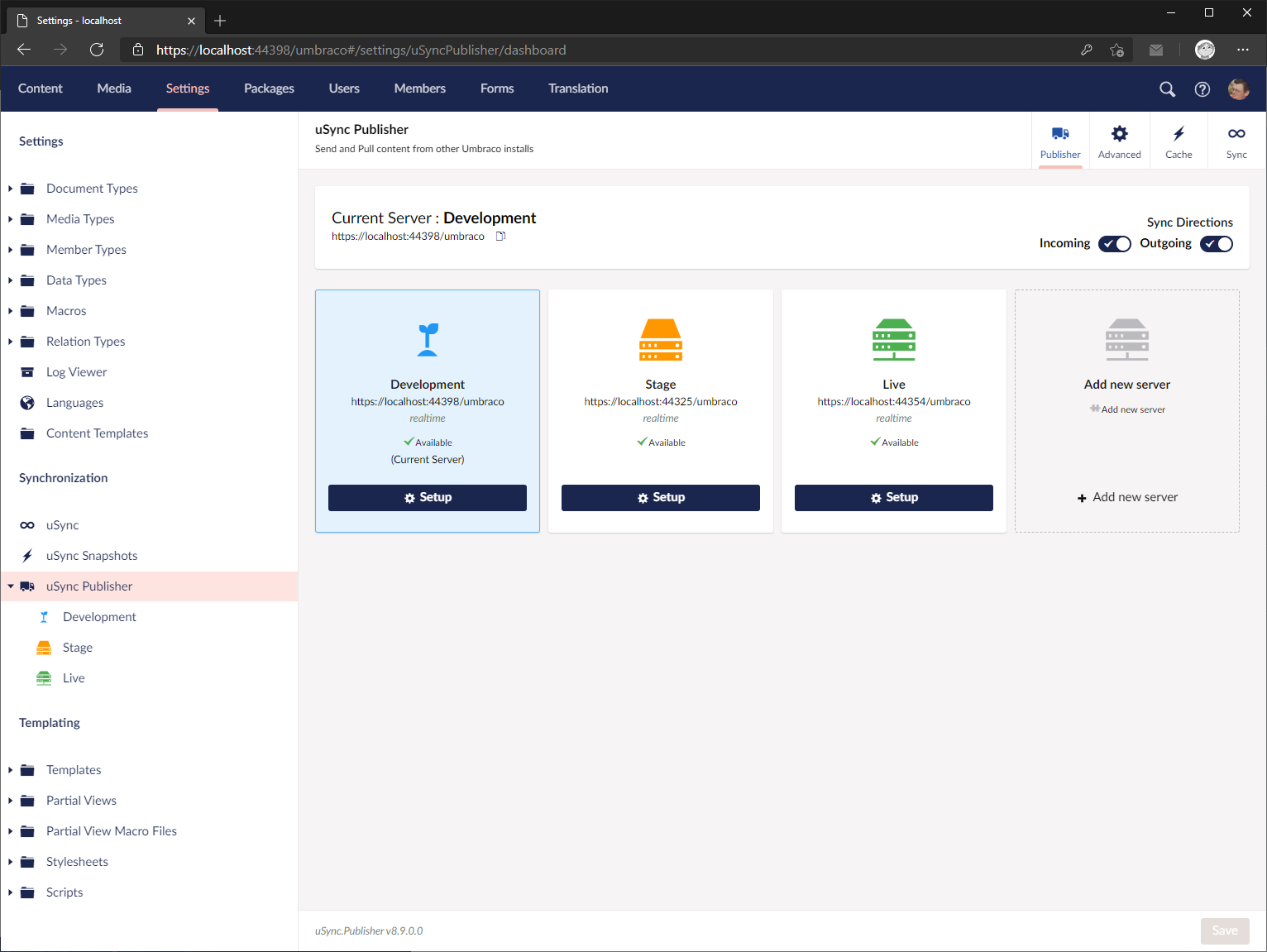 ---
With Publisher, you have full control of the publishing pipeline, and can choose how many options people are provided with when they publish.
In a hurry? try the Quick Start Steps